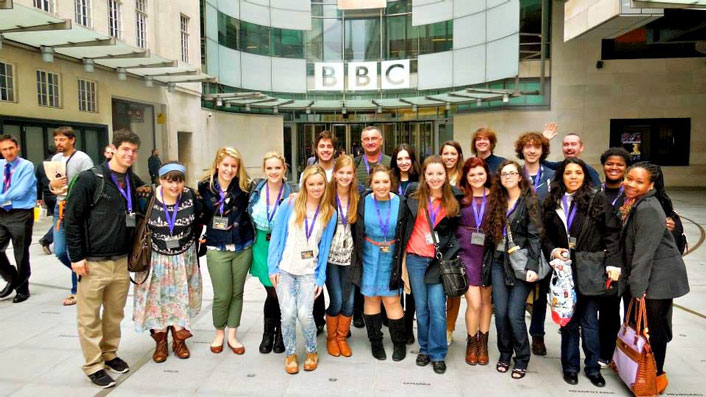 The Department of Theatre and Film Studies has a long history of studies abroad. Since 2000, the Department has sponsored a summer program in London that is typically offered every other year. 
Application Deadlines:
January 24, 2020—AIFS Application form, $450 deposit, non-refundable fee of $50 due. 
February, 2020—Begin Visa application under supervision of Director.
March 13, 2020—Balance of program fees due to AIFS. Must be paid by this date.
April 2020—UGA Registration and tuition due.
Contact Information
Professor George Contini
Director, Study & Intern in London
Head of Acting
Department of Theatre and Film Studies
University of Georgia, Fine Arts Building
Athens, GA 30602
Phone: 706.202.9664
Email: gcontini@uga.edu
More Information Available at:
https://studyaway.uga.edu/
Program Overview
London, U.K.
Study, work and live in London for six full weeks
Gain valuable work experience
Fulfills UGA Experiential Learning Credit!
Internships available in:
Advertising
Marketing
PR
Business
Administration
Event Planning
Entertainment
Fashion
Media
Communications
Journalism
Non-Profit Charities
Theater
Film
TV
Radio
Web
Academic Program
All courses will satisfy UGA upper-level electives. You do not have to be a theatre or film major to take this trip or classes.
Course Offerings:

THEA 5591/7591, Performance Critique

Required. 3 Credit hours.

THEA 5700/7770, Internships in London

Required. 3 Credit hours.

 

THEA 3290, Script Analysis

Optional: Meets Core for Theatre Majors. 3 Credit hours
Qualifications:
Minimum GPA 2.8; student in good standing, 18 or older, short essay, two recommendations. Students applying for internships are required to create cover letters, resumes, and research internships before applying.
Credit:
Minimum: 6 undergraduate or graduate hours.
Maximum: 9 undergraduate or graduate hours.
Program Fees
See program costs for further information about housing $6,045: Tuition and UGA student fees are paid separately. UGA students may use HOPE scholarship or other financial aid toward cost of tuition.
Program fees cover:
Accommodations in shared residences in central London with kitchenette and private bathroom
London transport travel pass for zones 1 and 2 (covers all major bus and tube travel within London)
Sightseeing tour of London with guide, includes Tower of London
Full day excursion to Stratford-Upon-Avon by train and visit to Shakespeare's birthplace and performance by Royal Shakespeare Co.
Full day excursion to Canterbury Cathedral and Leeds Castle by private coach with guide.
8-10 London Theatre Tickets
Bookings to TV and radio Tapings
Guided tour of Shakespeare's Globe Theatre and workshop
Guided tour of Royal National Theatre
Internship Placements (Student must apply for tier 4 Work Visa)
Maps and Guides plus walking tours of theatre districts and film sites in London
Access to wireless enabled AIFS Student Center, internet, fax, mail service, and services of AIFS Program Coordinator and Student Services staff in London
Student medical insurance policies includes $100,000 accidental medical expense plus 24-hour emergency care assistance during the program and repatriation in cases of verified emergency beyond the students' control
Program fees do not cover: 
Textbooks, tuition fees, meals, passport costs (approx. $150), visa costs (approx. $500), airfare and departure taxes (approx. $1166), medical insurance upgrade, telephone charges, laundry, overweight luggage charges, refundable damage deposit charges. AIFS offers an excellent optional round trip flight package for an additional fee. Students would travel with the director of the program and receive ground transportation from Heathrow airport to their housing. This option is strongly recommended.
Student Testimonials
"I've never learned so much, done so much, and had so much fun in all my life. I'm absolutely changed. It changed my life."
"The internship was amazing!"
"My experience was absolutely wonderful. It was also a great opportunity to visit other countries in Europe on the weekends. The housing was excellent and support staff very helpful. Class ran with a relaxed atmosphere but still managed to be informative and beneficial. This is probably my best college experience."
"The Program was the experience of a lifetime! I will never ever forget it!"
"I am so thankful that I interned in London, I couldn't imagine a better fit for me or a more rewarding internship experience anywhere else."
"I feel I came out of my experience with life skills that will help me in a job I do!"
"I love the energy of the city and the fact that there is always something going on!"
"Take a chance. The more you get lost, the more you find yourself."
"You'll feel like a local by end! You won't want to leave!"
"Living in London for six weeks was a once in a lifetime experience I would not trade for anything!"
"Having the opportunity to be in this busy, diverse, and culturally rich city is something that should be taken advantage of by everyone!"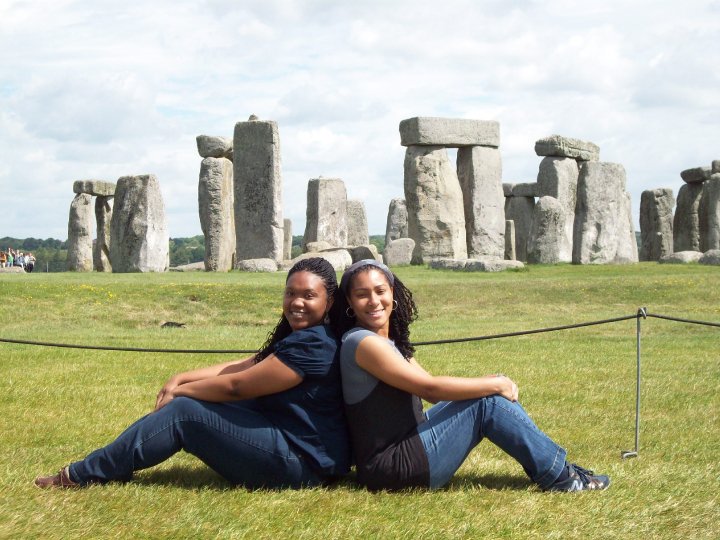 About AIFS—Our Partner Organization
American Institute of Foreign Study is recognized as a leading provider of study abroad programs. Since 1964, over 1.5 million students have traveled abroad with AIFS. With more than 50 years of experience, AIFS has the resources and experience to provide what students want and need in a study abroad program, and to safeguard their welfare around the globe. AIFS is very concerned with students safety while abroad. All students are registered with the American Embassy in their host city. AIFS operates a 24 hour emergency service. AIFS receives immediate direct information from the US State Dept on matters of concern. AIFS provides comprehensive pre-departure and on site orientation about personal safety and provides students with suggestions on blending in their host country.
The Voluntary Work Placement Program (Internships) offered by AIFS
Complements classroom learning with practical experience in the workplace.
Develops personal skills and strengths that will assist in gaining future job opportunities.
Builds a competitive re´sume´ that is crucial for entering today's job marketplace
For further info, contact:
AIFS
River Plaza
9 West Broad St. Stamford CT, 06902
800.727.2437
www.aifs.com
Accommodation Statement
UGA education abroad programs strive to provide reasonable accommodations for students with documented disabilities.  Areas of disability include, but are not limited to visual, hearing, learning, psychological, medical, and mobility impairments. If you receive disability-related accommodations at UGA or at your home university, or if you anticipate needing accommodations at your overseas site, you will arrange for them with your study abroad program director and the staff in the Disability Resource Center.  Examples of accommodations include note taking assistance, extended test time, a quiet testing location, alternative text/media, and accessible housing. Please provide information about your accommodation needs at least 4 weeks prior to departure in order to allow time to arrange for accommodations. Students are asked to disclose disability-related needs prior to the start of the program to help ensure that there are no delays in accommodations and that the student can enjoy the full study abroad experience.