The Fine Arts Theatre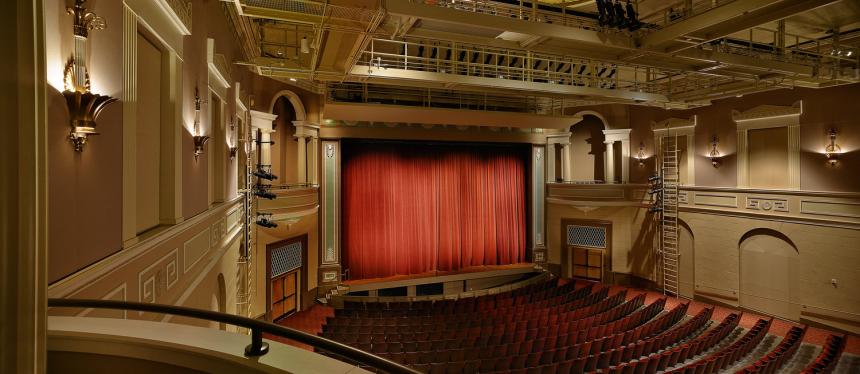 With a seating capacity of 678, the flagship of the Department of Theatre and Film Studies' performance facilities is the Fine Arts Theatre. Designed by Atlanta architects Tucker and Howell, the Fine Arts Theatre was christened in May, 1941 and was, at the time of its construction the most expensive building in the University of Georgia system at $450,000. It was also the last project built by the Works Progress Administration (WPA).
The original interior details of the facility were inspired by the work of the famed British designer Sir John Soane and patterned after the Bank of England. Shortly after completion, the theatre served as a training location for World War II pilots. Over the next half-century, the Fine Arts became a centerpiece of the community, bringing music, opera, theatre, and much more to the Athens area. After a $4.5 million restoration, the Fine Arts Theatre reopened in 2010.
Fine Arts has hosted many historical acts and players, such as B.B. King and John Belushi, and brought forth to the world performers like Wayne Knight, Kyle Chandler, and Monte Markham. However, the Fine Arts Theatre's illustrious history is only the beginning. This facility has been newly renovated and returned to its original splendor. Beneath the classical charm and sweeping lines, within this beautiful living work of art beats the heart of a fully modern performance venue.
Download a PDF of Technical Information for the Fine Arts Theatre
Cellar and Arena Theatres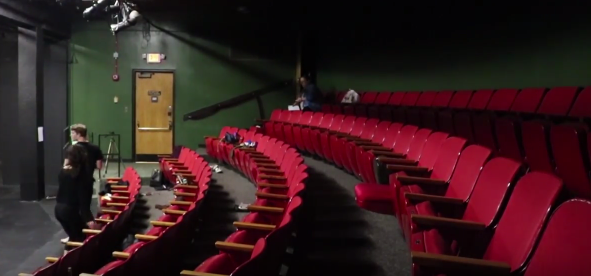 The Cellar Theatre and Arena Theatre are the Department of Theatre and Film Studies' more intimate venues, seating 100 and 40, respectively. The Arena Theatre was also recently renovated.
Download a PDF of Technical Information for the Cellar Theatre
Computer Labs and Classrooms
The Department of Theatre and Film Studies contains five computer labs available for student use. The primary Dramatic Media classroom and lab contains eighteen iMac student workstations and one instructor workstation. The High-End Graphics Lab is a lab-only facilitiy which contains eight iMac student workstations. The Scenic and Lighting Design Lab contains four iMac workstations specifically for drafting and design student work. The department also has a multi-purpose professional lab with four Mac workstations and two Windows-based workstations which are used for audio capture and support a high-end motion capture system. Also available for graduate students is a lab with with four iMac workstations.
The majority of classrooms in the Fine Arts Building are equipped with a built-in audio/video system, including a projector to which a computer can be attached.